Mar 24, 2023
Posted By: admin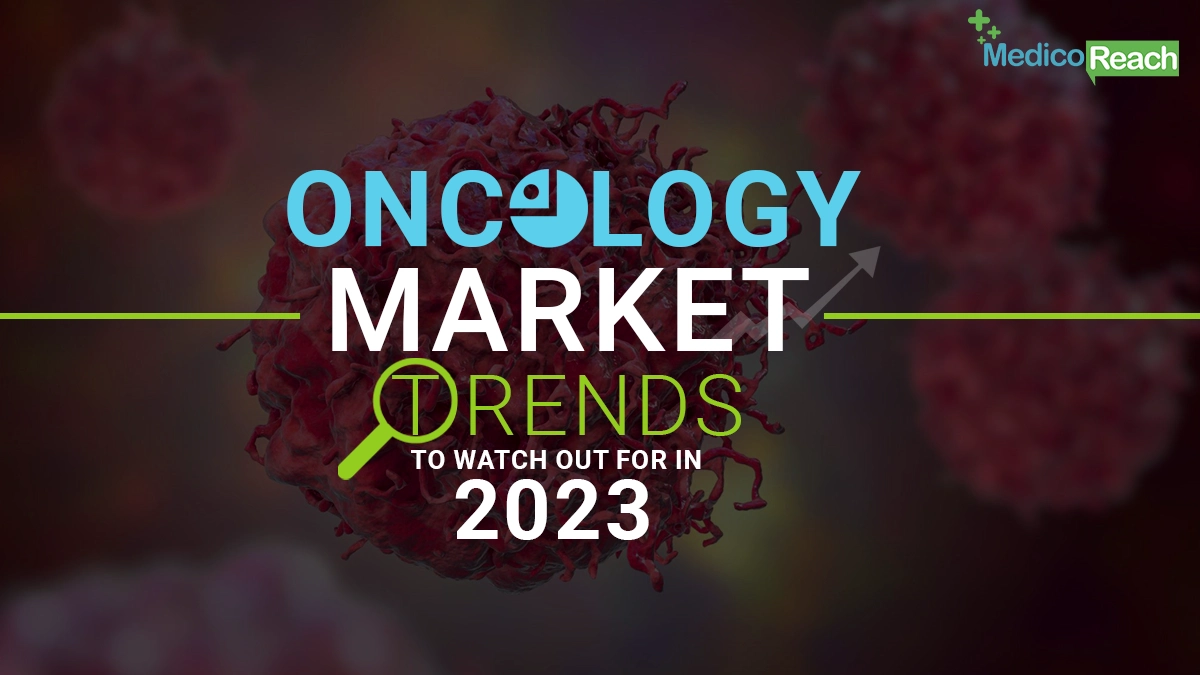 The American Cancer Society estimates 1,958,310 new cases of cancer in the United States in 2023. As a result, a global approach to healthcare has emerged continually over the years.
Even for cancers that are difficult to treat, new treatments and technologies improve patient survival rates. Hence, new oncology market trends will set in as doctors and pharmaceutical companies work towards individualized treatment decisions. To address the shortcomings of existing treatments, routine utilization of patient data becomes crucial.
This global approach to healthcare is known as precision medicine which has emerged in treatments like immunotherapy. Further, robotics, genomic sequencing, and artificial intelligence (AI) are a few technologies that speed up these innovations.
The body's response to cancer treatment improves through treatments such as cellular and gene therapies. It is estimated that global oncology spending will exceed $300 billion by 2026. So if you are a business looking to expand in the oncology market, read on to know more about oncology trends in 2023.
Oncology Market Trends in 2023
Science and technology have bolstered medicine and the scope of cancer treatment globally. Technological advancements like gene editing, Artificial Intelligence, and Telehealth services have accelerated the rate of progressive cancer.
Below are some of the oncology market trends of 2023 you can utilize to reach ideal Prospects and increase user engagement.
Immunotherapy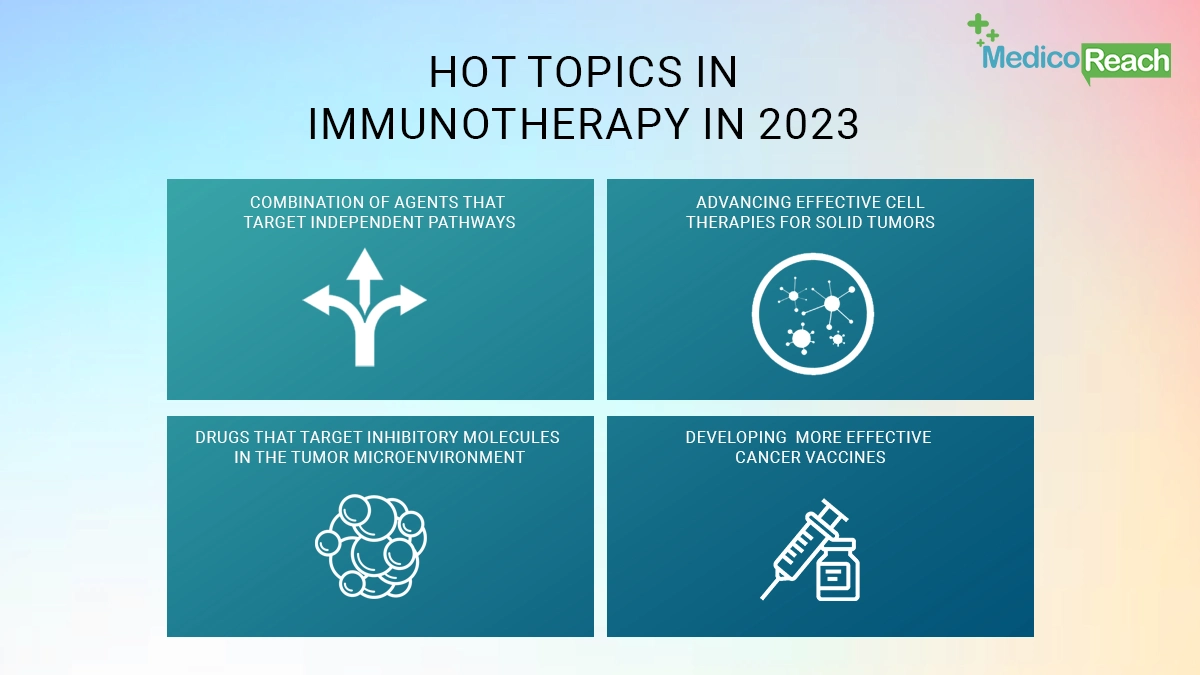 To combat the deadly disease, numerous pharmaceutical companies are actively pursuing FDA approval, which reflects its enormous market potential.
The Cancer Immunotherapy Market Size is estimated to reach $152.6 billion by 2028.
Immunotherapy includes monoclonal antibodies, cancer vaccines, immune checkpoint inhibitors, and adoptive T-cell transfer (ACT). Utilizing MABs (monoclonal antibodies) in conjunction with other therapies results in a complete metabolic response, as demonstrated by numerous recent clinical trials.
Startups involved in developing immune therapy methods to treat and prevent the recurrence of malignancies will make an impact on the medical industry.
Cell Therapy
The global cell therapy market grew from $10.74 billion in 2022 to $12.8 billion in 2023 at a CAGR of 19.3%. North America was the largest region in the market. In cell therapy, medical professionals treat cancer at the cellular level which makes it less toxic and more effective.
Hence, businesses involved in gene-editing technologies for modifying and developing immune cells such as T-cells can find massive avenues for growth.
Chemotherapy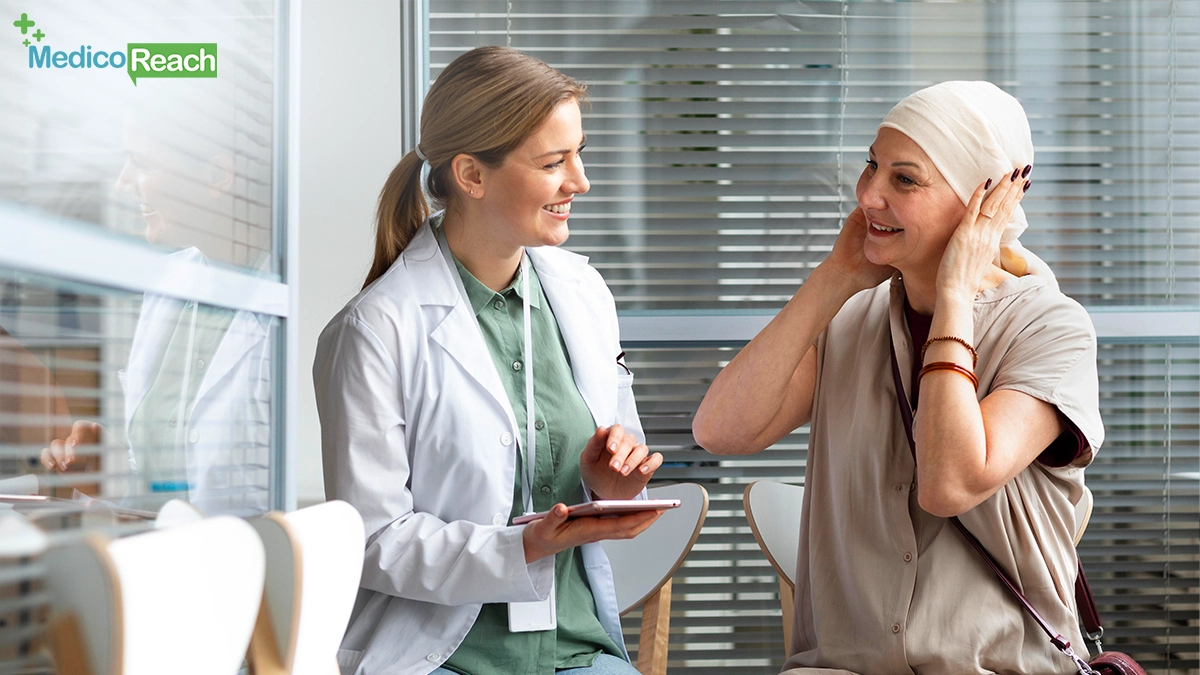 Two important emerging trends in chemotherapy in the global oncology market are –
Artificial Intelligence – With digitized technology in almost every aspect of healthcare, companies can leverage AI to accelerate innovation in chemo-medicines development.
Tools for Treatment

– One valuable investment could be chemotherapy chairs since the market for them increased from a million to one million dollars in 2022. It is further expected to reach

USD 14,505 million in 2030.
Nanotechnology
By 2028, the Nanotechnology Medicines Delivery Market is expected to be $141.2 billion, growing at a CAGR of 10.2% from 2023. The Nanotechnology Medicines Delivery Market is anticipated to see an increase in demand due to the rising prevalence of chronic diseases like cancer worldwide. It is a relatively new but rapidly expanding science.
Nanotechnology enhances the effectiveness of cancer medicines through nanoparticles. Startups use small cytotoxic molecules and biological medicines like MABs in active and passive nano-delivery strategies. Safer cancer treatments are possible due to advances in medicines discovery, bionanotechnology, and materials science.
Nanosensors, molecular nanomachines, and nanobots have the potential to actively search the body for cancer cells. Thus, business investments in these technologies can guarantee complete remission and business expansion.
Radiation Therapy
The Global Radiation Oncology market is likely to grow to US$ 11.2 billion by 2030. Further in 2023, there is a vision statement in ESTRO which will take place in Vienna, Austria. It aims to strengthen radiation oncology as a central part of multidisciplinary cancer care.
Companies can ensure that cancer patients have access to high-quality radiation therapy with optimal health at the centre point.
Gene Therapy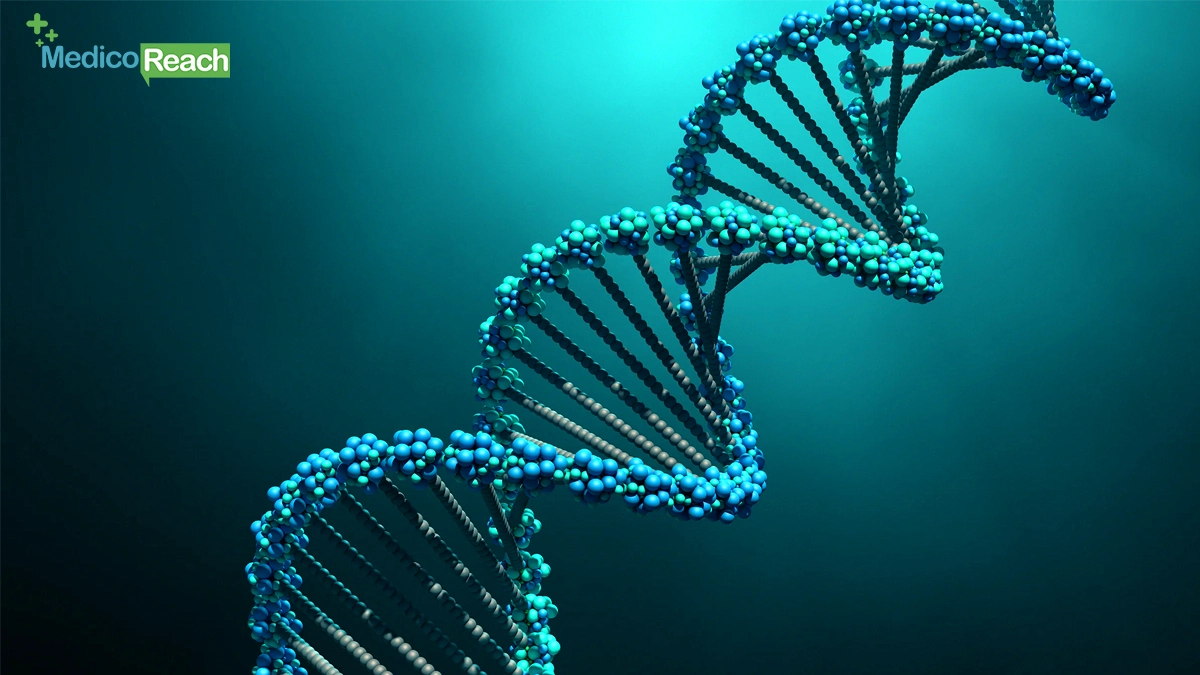 The global cancer gene therapy market size is valued at USD 1.68 billion in 2021. It is expected to grow at a CAGR of 19.99% from 2022 to 2030. Advances in gene editing technologies like CRISPR-Cas9 and Zinc Finger Nucleases (ZFN) make it easier to innovate in gene therapy.
Cellular DNA or RNA modifications open up new avenues for treating genetic cancers that are highly fatal. Startups are increasingly utilizing viruses to deliver engineered genes that precisely target oncogenes following the success of mRNA Covid vaccines.
Many companies have developed gene therapies that have enormous treatment potential and make use of viral or other vectors as effective gene delivery vehicles. Some advanced gene therapies to take charge are somatic therapy, germline therapy, anti-angiogenic therapy, gene-directed enzyme prodrug therapy, etc.
However, gene therapy development is expensive. It requires biotechnology to make costly choices around manufacturing.
Wrapping Up
Oncology market trends are evolving especially with technology entering every aspect of our lives. Biotechnology is one widely accepted solution to treating cancer as the treatment lies in the patient's DNA. Proper research and investment in this field can lead to treating the disease efficiently.
Further, pharmaceutical companies can invest in research in robotic surgeries for cancer treatment in the case of virtual reality and sensor implantation. While biotechnology and the digital medium offer opportunities, companies have to be ready to face the challenges that come with it. These may include FDA grants and commercial success. Companies can use our email list to reach professionals according to their target criteria.