Home healthcare services involve delivery of care by both licensed professionals as well as unlicensed caregivers to patients in the comfort of a familiar environment at home. The medical facility agencies equipped and specialized in offering personalized in-house care to patients are referred to as home healthcare agencies. And as the number of aging population and patients who need this kind of special attention in the convenience of their home is increasing, the demand for home healthcare agencies who can provide such services are also rising in numbers.
This detailed statistical report on the home healthcare agencies is intended to provide valuable information to healthcare marketers and sellers looking to explore opportunities in the specific domain. Every data available in the report offers readers a clear understanding of the US home healthcare market.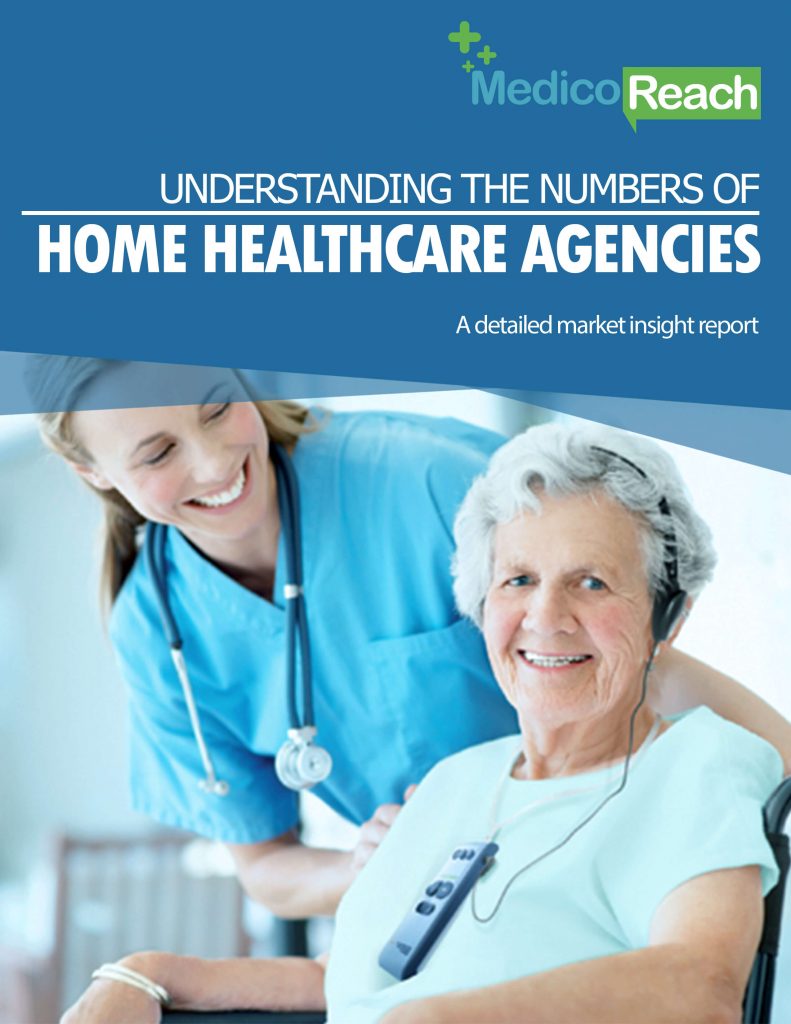 Download our market insight report to access data that will direct your marketing and sales efforts targeting US home healthcare agencies in the right direction.
Our statistics report will help you identify the top American home healthcare agencies, their ten standard job titles, different services these agencies offer, and other informative details that will lay the foundation of better campaign strategies in the future.