Get Connected with Targeted Nursing Homes Using MedicoReach's
Nursing Home Email List
Over 37,870 verified contacts
Enhanced Customer Engagement
Intelligence backed data solutions
Maximum accuracy of data guaranteed
Increased sales leads and ROI
About Our Nursing Home Email Database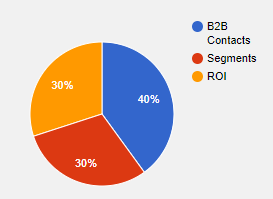 Our Nursing Home Email Database serves as a storehouse of data that comprises more than 37,870 contacts of leading nursing homes across the world.
We facilitate your B2B multi-channel marketing with our top-notch database, which has a targeted list of nursing homes with their contact details that succor you in the lead generation process by finding the right prospect.
Our precisely prioritized and well-segmented data has the right potential to increase your ROI by enhancing your B2B multi-channel marketing campaigns!
Medical marketers leveraging our data has observed a substantial increase in their lead counts resulting in fruitful conversions and revenue earnings.
Encyclopedic list of nursing home's email and mailing addresses
Precise and verified records of more than 37,870 nursing homes
Multichannel data, that supports marketing on any platform
List customization to address the data requisites of marketers
Thinking of going international with your campaigns? MedicoReach is there for you! You can effortlessly take our data assistance and reach global clients without any hassle.
Invest in our Nursing Home Email List and promote your products to the right market!
Invest in Our Customized Nursing Home Mailing List Now!
Grow Your Customer Base And Explore
WITH GLOBAL NURSING HOME DATABASE
You can customize your email list of Nursing Home based on different demographics to reach only your relevant and targeted customers. Tailor your customized list with below selects:
Job title
Geographic locations
Affiliations
License No and license state
Specialty type
Departments
Number of beds
Service offered
You can opt for our pre-packaged list and start your campaigning now!
MedicoReach can also provide you with the customized contact list. Get in touch with our sales executives without any hesitation, and specify your requisites now!
Information Offered in Our Nursing Home Contact List
We offer a comprehensive customer insight with complete access to all the imperative marketing information for expanded reach:
| | | | | | |
| --- | --- | --- | --- | --- | --- |
| Name | Address | City | State | Phone Number | Email Address |
| Barbara Singer | 11**, Main Street | Franklin | Massachusetts | 516 – *** – *2** | barbara.S*n**@*******.com |
| Terra Lewis | 32*, Jenser Dr | Houston | Texas | 972 – *** – **** | Ter**.bh**@**********.com |
| Michel Williams | 6**,S Broadway | Los Angeles | California | 808 – *** – *45* | Mich**W**a*s@de*****.com |
| Kevin Thomas | 7* St, Charleston Eve | Mattoon | Illinois | 314 – *** – **25 | K***nmas**a@hea*****.com |
| Jessy Scott | 10*, 9th St | Millville | New Jersey | *** – 532 – **** | Jes****sc**cs@hr****er.com |
Want to Test Before You Invest? Ask for Free Sample Email List Here!
What Makes Our Nursing Home Database the Best in the Market?