Get Connected with Targeted Hospitals
Using MedicoReach's Hospital's Email List
Enhanced Customer Engagement
Intelligence backed data solutions
Maximum accuracy of data guaranteed
Increased sales leads and ROI
About Our Hospitals Email Database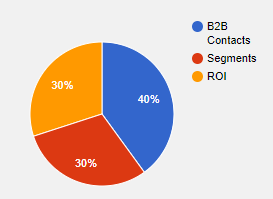 Our Hospitals Email Database, which is up-to-date, comprehensive, and highly responsive can provide marketers with the highly targeted contacts which can boost customer loyalty and drive sales. Our explicit database contains professional contact information of hospital physicians, nurses, doctors, surgeons, executives and more.
Encyclopedic list of Hospital's email and mailing addresses
Precise and verified records of hospitals
Multichannel data, that supports marketing on any platform
List customization to address the data requisites of marketers
Concerned about regulations? Not to worry. MedicoReach has developed an exceptional data directory which can assist you in acquiring higher conversions and response rates by complying with data privacy regulations like Anti-Span and Can-Spam law, CCPA and GDPR.
"MedicoReach increases customer engagement by 15 percent with targeted hospital executives email list"
Invest in Our Customized Hospitals Mailing List Now!
Grow Your Customer Base And Explore
WITH GLOBAL HOSPITALS DATABASE
You can customize your email list of Hospitals based on different demographics to reach only your relevant and targeted customers. Tailor your list by:
Geography
Years of experience
License number and state
Medical institution
Sub-Specialties
Clinic
Gender
Type of practice
Hospital affiliation
More..
Information Offered in Our Hospitals Contact List
We offer a comprehensive customer insight with complete access to all the imperative marketing information for expanded reach:
| | | | | | |
| --- | --- | --- | --- | --- | --- |
| Name | Address | City | State | Phone Number | Email Address |
| Barbara Singer | 11**, Main Street | Franklin | Massachusetts | 516 – *** – *2** | barbara.S*n**@*******.com |
| Terra Lewis | 32*, Jenser Dr | Houston | Texas | 972 – *** – **** | Ter**.bh**@**********.com |
| Michel Williams | 6**,S Broadway | Los Angeles | California | 808 – *** – *45* | Mich**W**a*s@de*****.com |
| Kevin Thomas | 7* St, Charleston Eve | Mattoon | Illinois | 314 – *** – **25 | K***nmas**a@hea*****.com |
| Jessy Scott | 10*, 9th St | Millville | New Jersey | *** – 532 – **** | Jes****sc**cs@hr****er.com |
Want to Test Before You Invest? Ask for Free Sample Email List Here!
Salient Features of Our Hospitals Email List
Permission based hospital mailing list, so that your marketing
messages reach the right customers
Quarterly NCOA and SMTP verified to maintain fresh and active data
1.2 million telephone calls a month for data verification
10 million verification messages are sent every month to verify
the list of hospitals with email id
All-inclusive geo hospital mailing directory with contact information of targetedhealthcare professionals from US, Australia, EMEA, Europe, APAC, UK, Canada and other countries
Are You Planning To Execute A Healthcare Marketing Campaign? Why Are You Waiting For?
Partner with MedicoReach and connect with significant decision makers within the healthcare industry.
What Makes Our Hospitals Database the Best in the Market?