Winning patient loyalty and trust happens to be the priority for most of the healthcare businesses today. Unlike in the past, patients now are more informed and are involved in their health treatments and procedures. They just don't blindly trust healthcare providers like doctors, nurses, pharmacists, clinicians, and others. Even when it comes to business-to-business model, healthcare decision-makers and executives are similar like patients. Without proper research on the internet and scrutinizing every detail about the provider, patients don't make any decision with regards to availing any healthcare product or service.
Similarly, healthcare top officials also do their online review check and market study before establishing any business relationship. In both scenarios, business models may be different, but the ultimate goal is the same. In both B2B and B2C models, the objective of a healthcare provider or company is to engage with the customer and win their loyalty.
Loyal customers are the backbone of any business. Most of the healthcare businesses today get busy in acquiring new customers, not giving importance to nurturing existing relationships to retain loyal customers. Such an approach is entirely wrong and may end up with the loss of customers. Hence, along with expanding the new customer base, healthcare companies must not ignore strengthening their existing relationship with loyal patients. The best way to boost your patient loyalty efforts is by delivering a positive, engaging, and satisfactory experience in terms of healthcare products and services availed.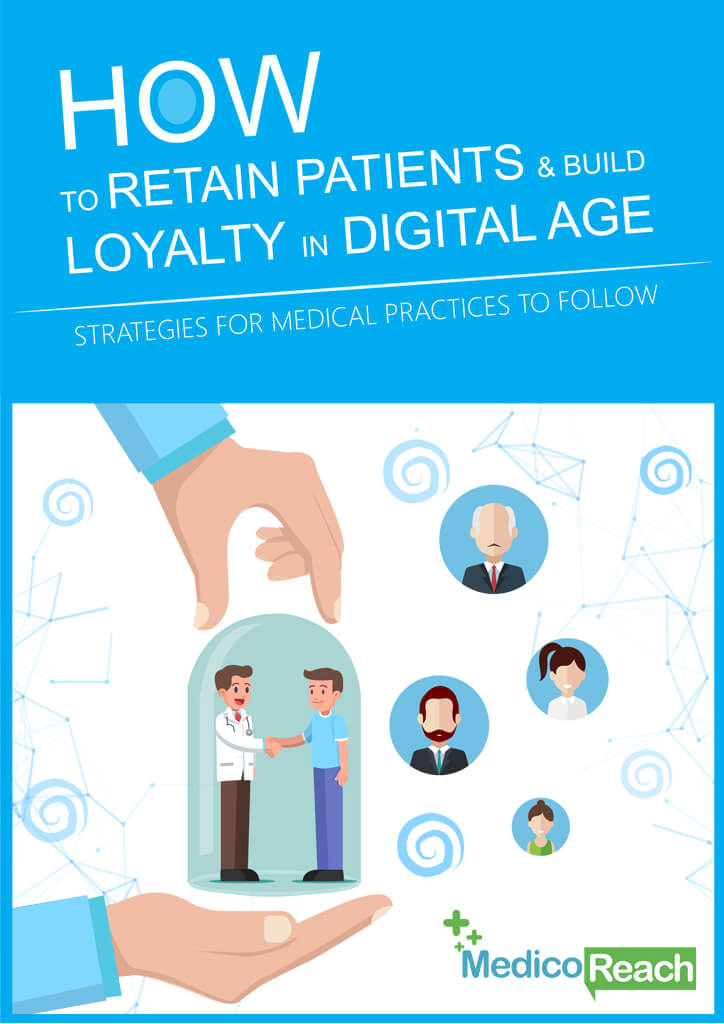 Download this free guide to get an insight into why patient loyalty matters, what are its challenges, and how you can overcome them to keep increasing your list of healthcare customers. Below are the essential points that the free guide covers for your detailed understanding:
Effective ways to improve patient loyalty
Tips on How to Use Your Stuff to Keep Patients Loyal
5 Patient Retention Strategies for Digital Healthcare Marketers
Statistical Facts and more