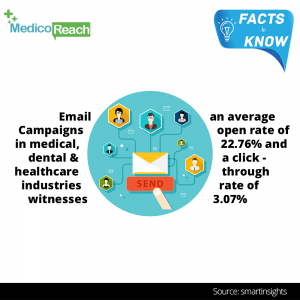 Email campaigns in the medical, dental & healthcare industries witnesses an average open rate of 22.76% & a click-through rate of 3.07%.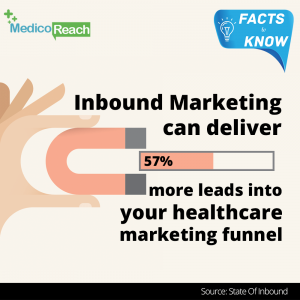 Inbound marketing can deliver 54% more leads into your healthcare marketing funnel.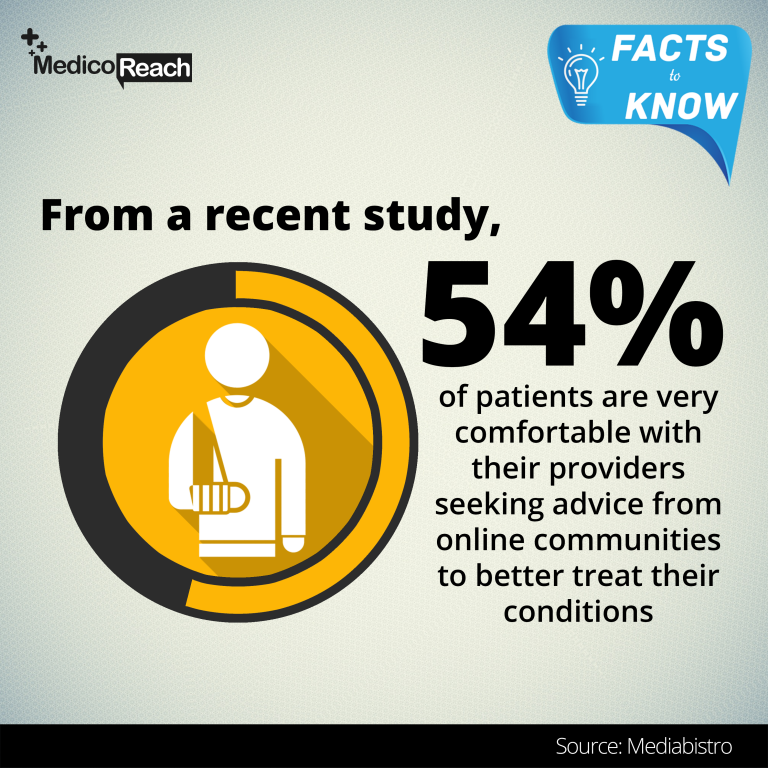 From a recent study, 54% of patients are very comfortable with their providers seeking advice from online communities to better treat their conditions.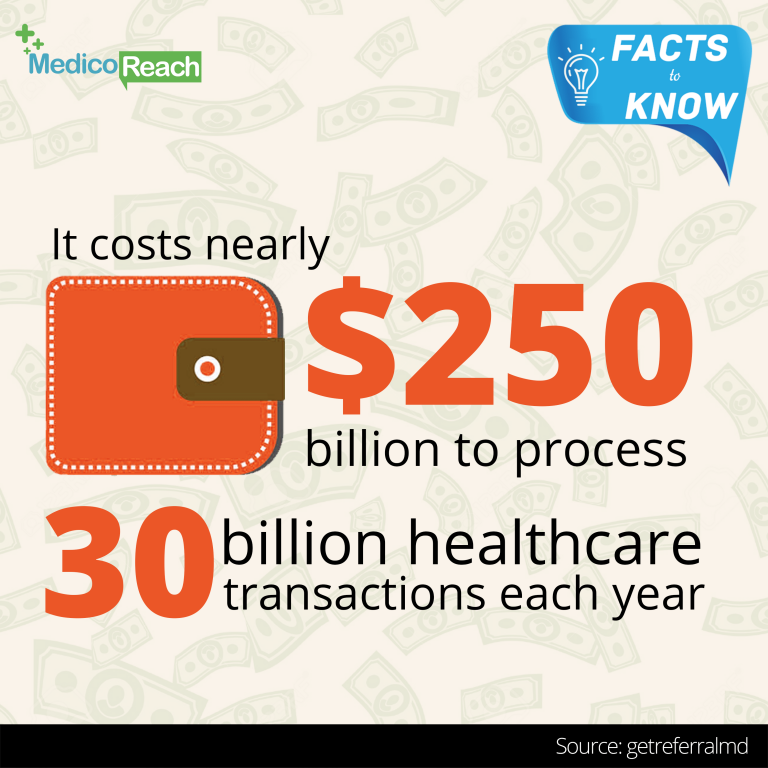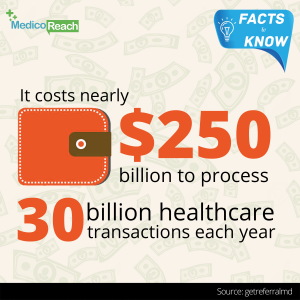 It costs nearly $250 billion to process 30 billion healthcare transactions each year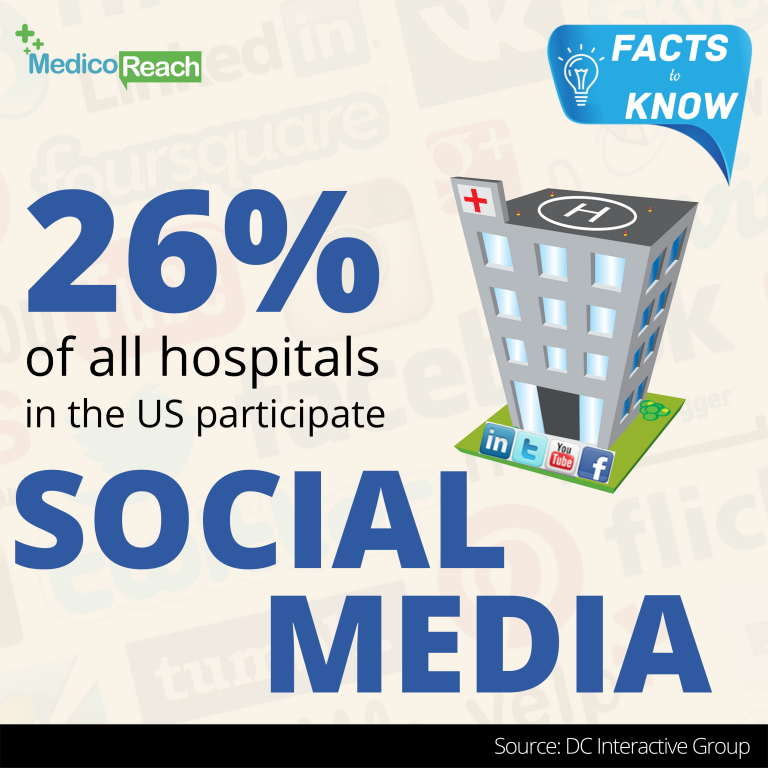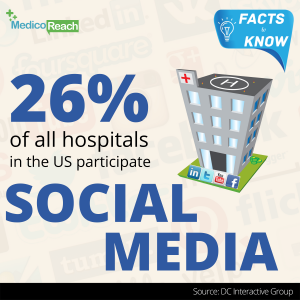 26% of all hospitals in the US participate in social media.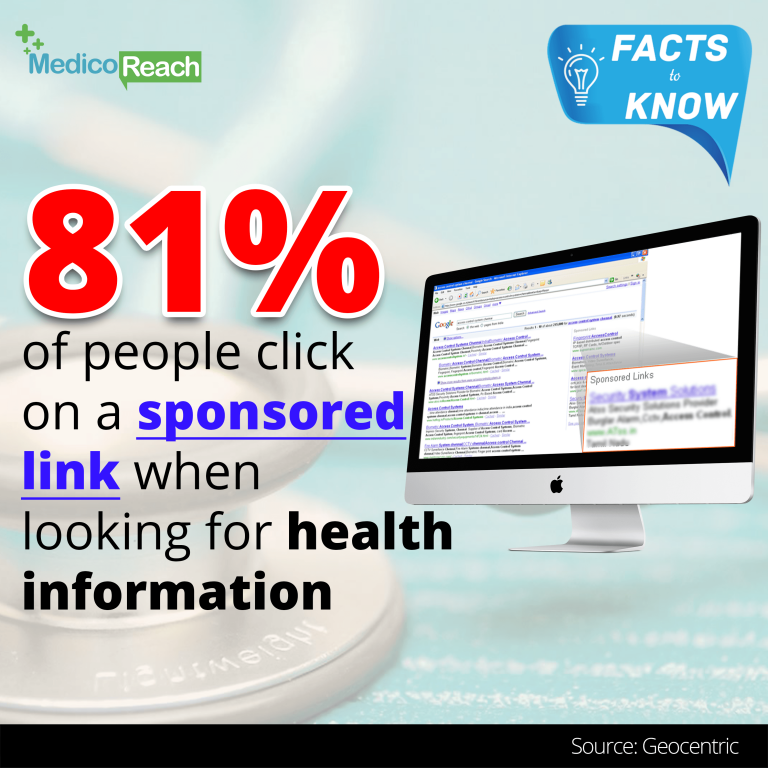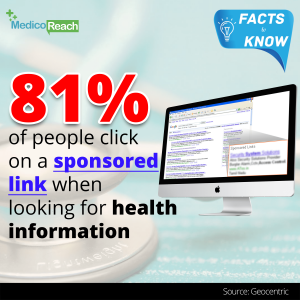 81% of people click on a sponsored link when looking for health information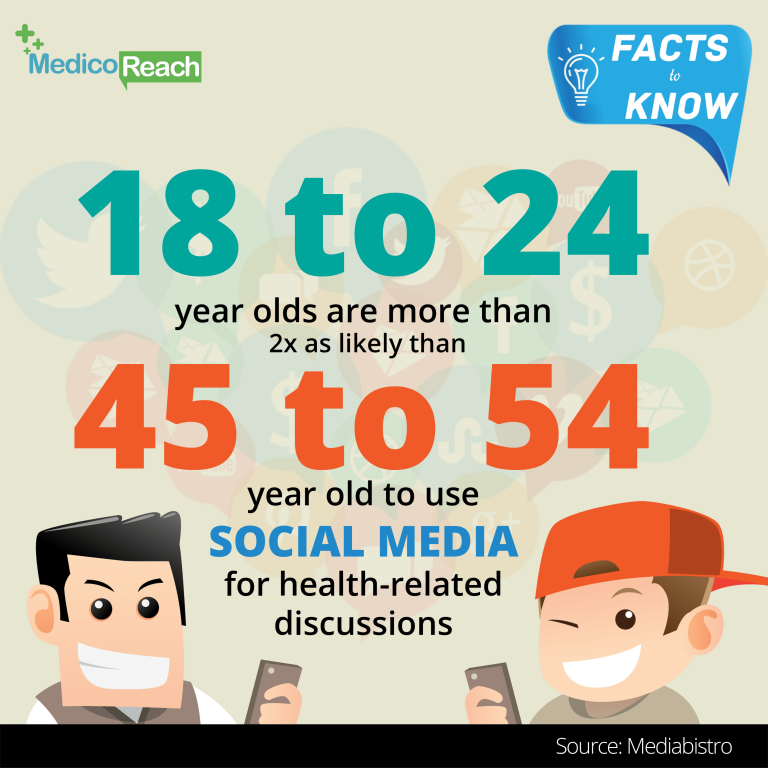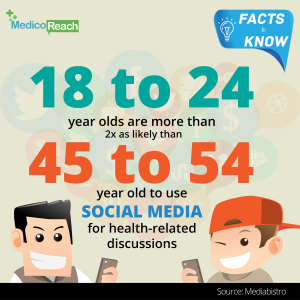 18 to 24 years olds are more than 2x as likely than 45 to 54 year old to use socialmedia for health related discussions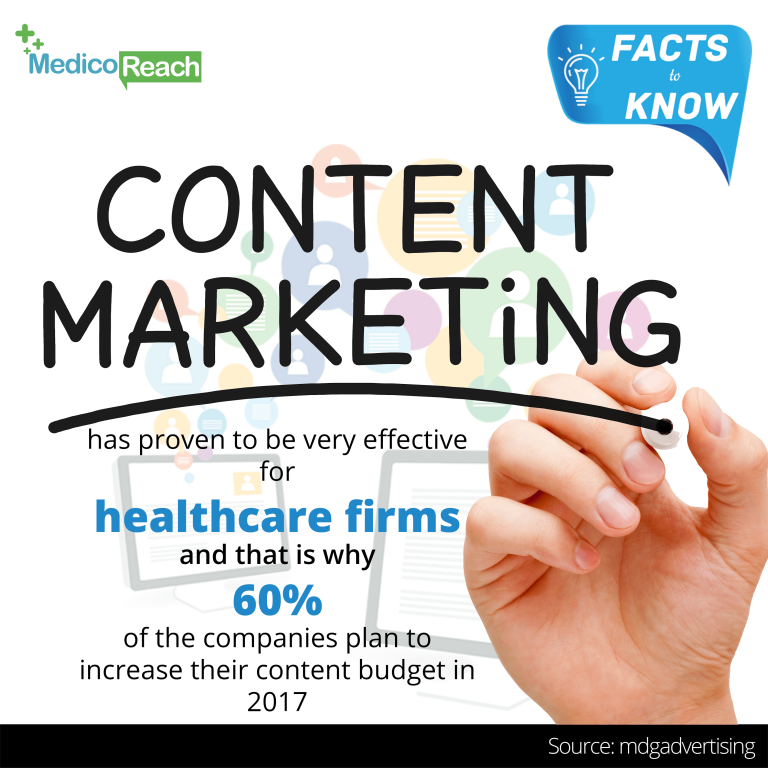 Content marketing has proven to be very effective for healthcare firms and that is why 60% of the companies plan to increase their content budget in 2017.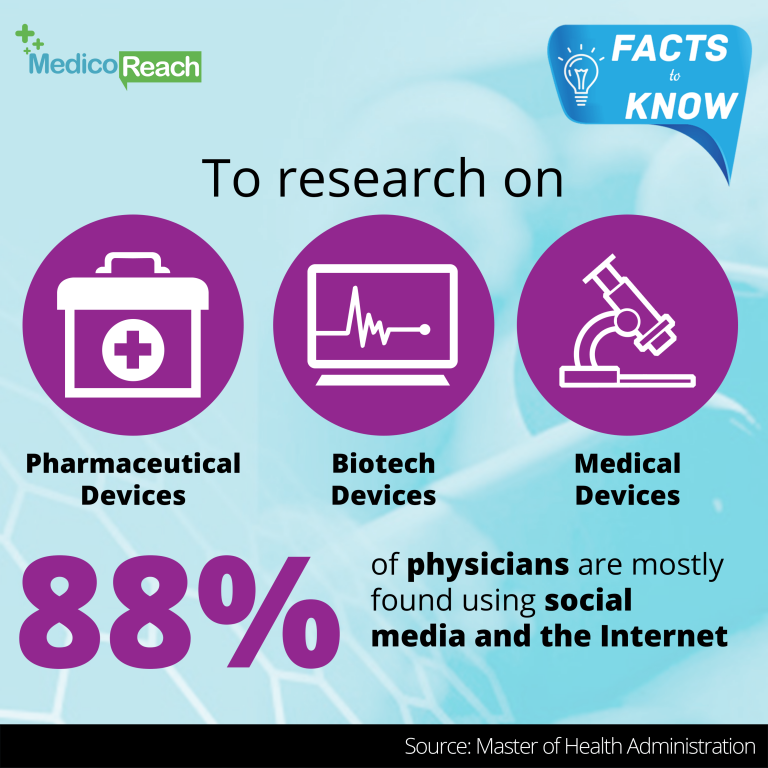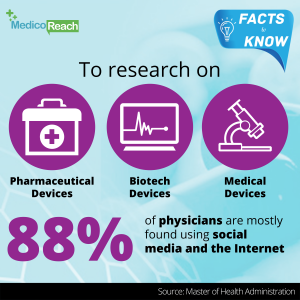 To research on pharmaceutical, biotech & medical devices 88% of physicians are mostly found using socialmedia & internet
B2B healthcare firms measure success in terms of leads, website traffic and social media engagement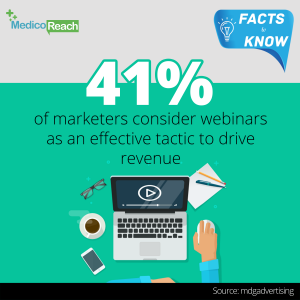 41% of marketers consider webinars as an effective tactic to drive revenue.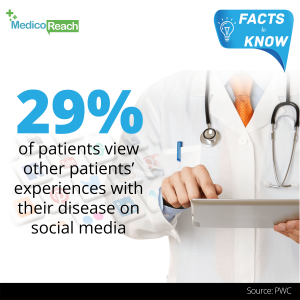 29% of patients view other patients' experiences with their disease on social media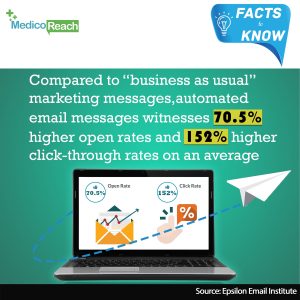 Email Messages witnesses 70.5% higher open rates and 152% higher CTR on an average.
For every $1 invested, email marketing generates an average return of $38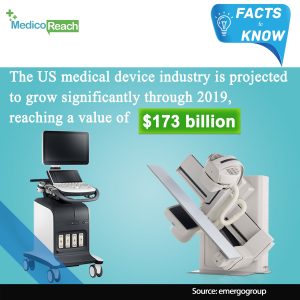 Medical device industry is about to grow significantly through 2019, reaching a value of $173 billion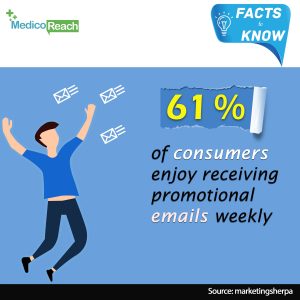 61% of consumers enjoy receiving promotional emails weekly
By the end of 2020, the number of email users worldwide will top 3.0 billion
Based on their health-related experiences, 27% of patients comment or post status updates on social media sites.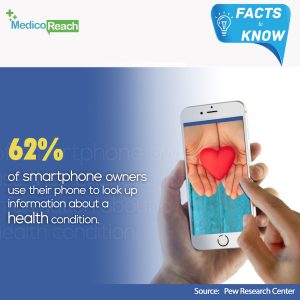 62% of smartphone owners use their phone to look up information about a health condition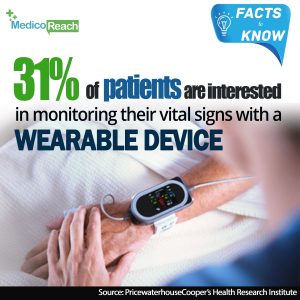 31% of patients are interested in monitoring their vital signs with a wearable device.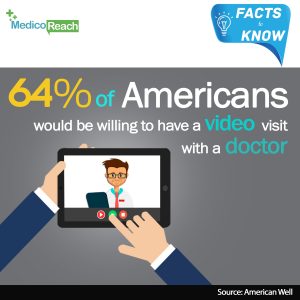 64% of Americans would be willing to have a video visit with a doctor.
Transactional emails have 8x more opens and clicks than any other type of email and can generate 6x more revenue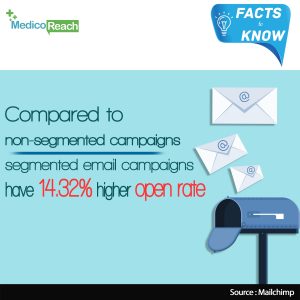 Compared to non-segmented campaigns, segmented email campaigns have 14.32% higher open rate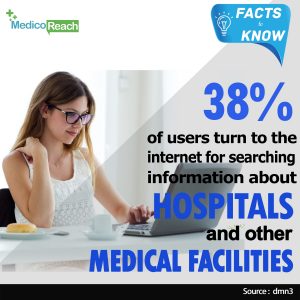 38% of users turn to the internet for searching information about hospitals and other medical facilities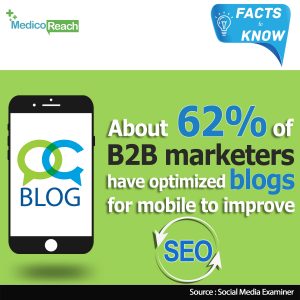 About 62% of B2B marketers have optimized blogs for mobile to improve SEO
The U.S. is expected to be running short of more than 9,000 physicians by 2020.
About 72 percent of adults in U.S. send or receive personal emails via smartphone at least weekly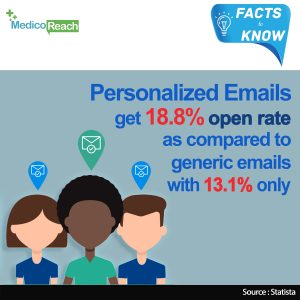 Personalized emails get 18.8% open rate as compared to generic emails with 13.1% only
60% of consumers trust doctors' posts whereas only 36% trust posts from a pharma firm.