For any business, lead generation is the ultimate goal. It is no different for a healthcare organization either. Like marketers from other industries, medical marketers, and companies aim to generate medical leads that will eventually bring in more opportunities to sell. Lead generation is the procedure of turning prospects who have shown some interest in a brand's products and services during marketing, into a paying customer. A lead comes as an opportunity for a business to sell. Medical organizations direct all their marketing strategies towards generating quality leads. For that, they engage with potential customers via multiple channels like website, social media, email marketing, and more. Lead can be generated from any channel.
Lead generation is a challenge, especially in a regulated industry like healthcare. Often, in spite of executing the best efforts, healthcare businesses fail to generate the quality leads who will actually make a purchase. As competition increases in the medical sector, healthcare marketers may find themselves struggling to get attention and converting that attention into a medical lead. There are various effective ways to generate an increasing number of leads for your healthcare brand. However, based on your business type and the targeted customer profile, strategies, and tactics may vary. From optimizing your healthcare website to creating mobile-friendly viewership, unique medical content, investing in paid campaigns and making the right use of search engine, healthcare marketers have lots to implement in an efficient manner so that their sales lead count goes up.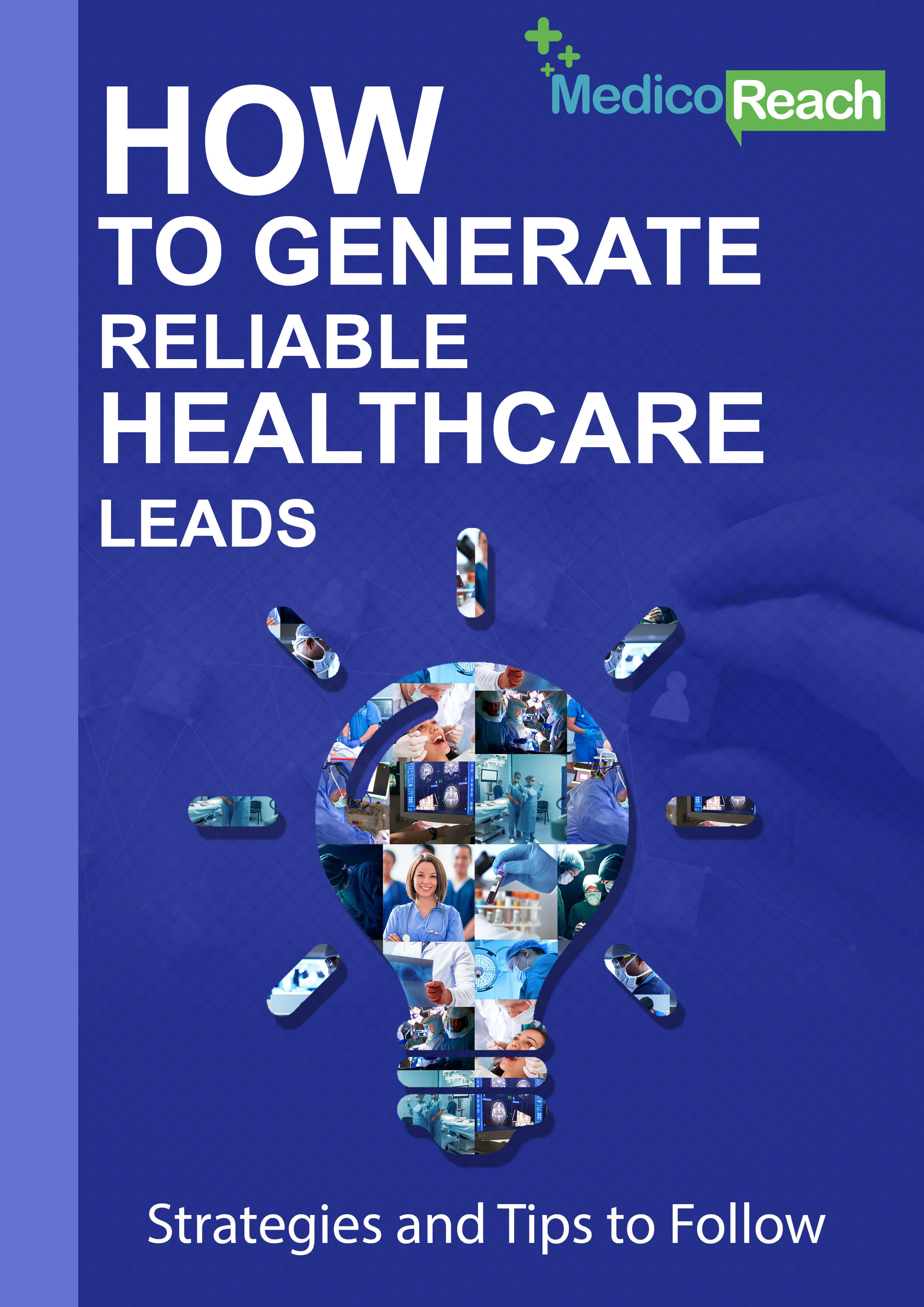 If generating a lead is what you have been struggling so far, then download this useful free guide on medical lead generation to get knowledge on which strategy may work for your healthcare business. This guide will be beneficial for healthcare marketers out there who have always wanted to reach their leads target but failed to achieve the same due to inappropriate strategy implementation.
Need Access to Healthcare Data?