Jul 22, 2022
Posted By: admin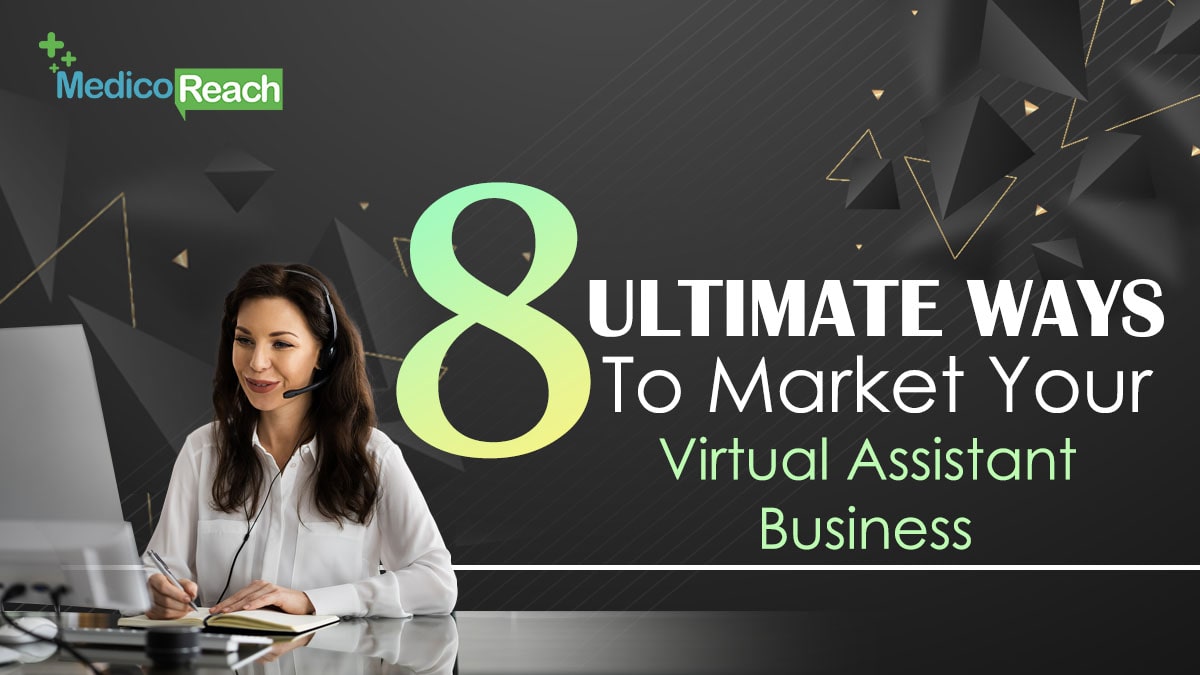 If you own a virtual assistant business, then you are one of the only businesses that did well in the pandemic. Thanks to the onset of the COVID-19 virus, the adoption of remote work and virtual assistants saw a significant uptick.
A certain study also states that hiring virtual assistants can help you save up to 78% of the operating cost value. On an average, this amounts to a U.S. employer saving around USD 11,000 in hiring costs by opting for a remote workforce.
However, with the increase in demand, another problem arises. The number of virtual assistants has sky-rocketed in the past few years, with over 110 million virtual assistants in the U.S.A alone. So, how should you find clients in this vast and populated market? How do you market your skills to your prospects? The following article breaks down marketing your virtual assistant business to get your name out there and hit your conversion goals. If you wish to know more, read on!
Perform Comprehensive Market Research To Understand Your Target Audience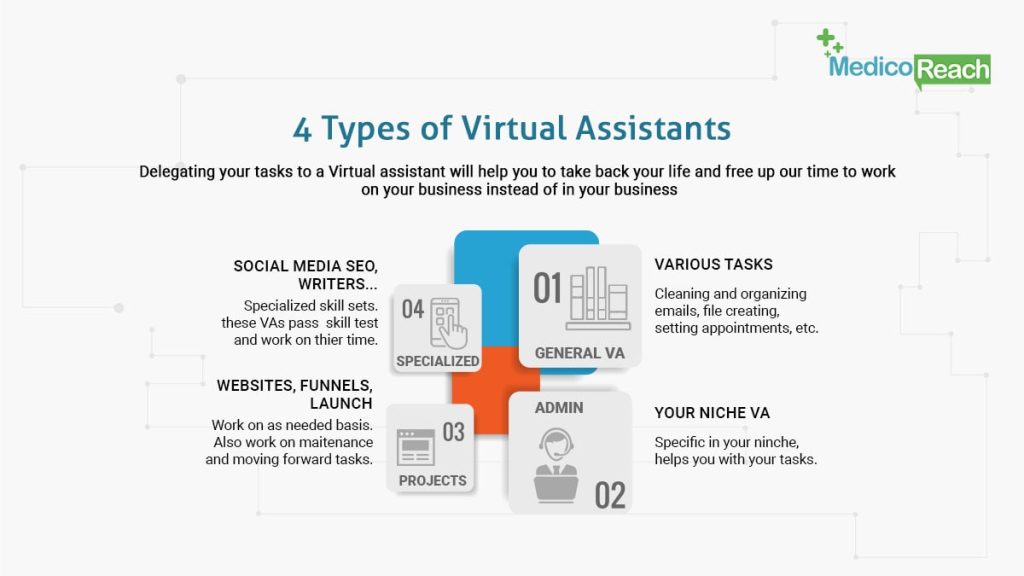 If you wish to watch your marketing efforts take off, you need to first understand who you need to market to. Think about it! How can you build a marketing campaign without knowing whom to market to?
It is basically like shooting a gun while being blindfolded. And just like a blindfolded shot can hit something it shouldn't, a very generalized marketing campaign can cause considerable damage to your brand image.
So, first, you need to analyze and segregate the audience who would really be interested in the services you offer. You have to have a comprehensive understanding of all their questions and how to answer them.
To start, you can do keyword research. This helps you understand what your target audience is currently thinking and talking about. You will also need to check out your competition and dissect their marketing strategy to understand how they function. You can pick up stuff that works and fill the gaps or shortcomings with your own innovative ideas. So, extensive market research is necessary before you have a go at marketing your virtual assistant business. Once you have conducted a healthy market research, you can employ the following marketing strategies to start seeing conversions.
8 Of The Best Marketing Strategies For Your Virtual Assistant Business
Here are the top 8 marketing strategies you can employ to execute successful marketing of your virtual assistant business:
1. Pay Attention To Your Website First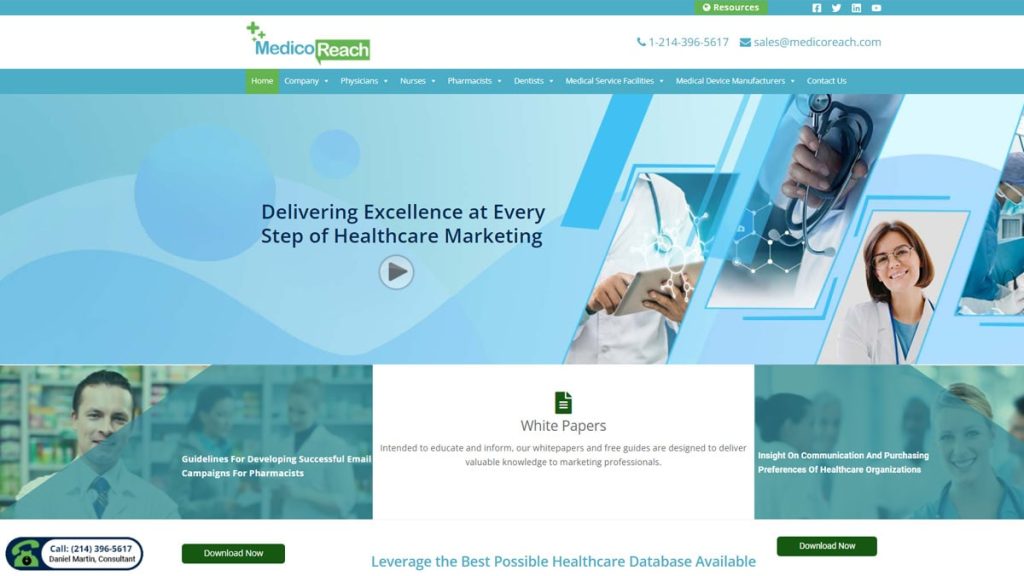 The primary step to getting your virtual assistant business going is to pay close attention to your website. This is one of the most important marketing touchpoints, and you need to capture your audience's attention with strong visuals while simultaneously providing them with valuable information. This website is going to act as your resume and portfolio. Hence, you need to make sure that the interface is user-friendly, information is easily visible, and the design elements are spot on. Also, make sure your website contains an optimal level of well-researched keywords for higher traffic.
2. Maintain A Blog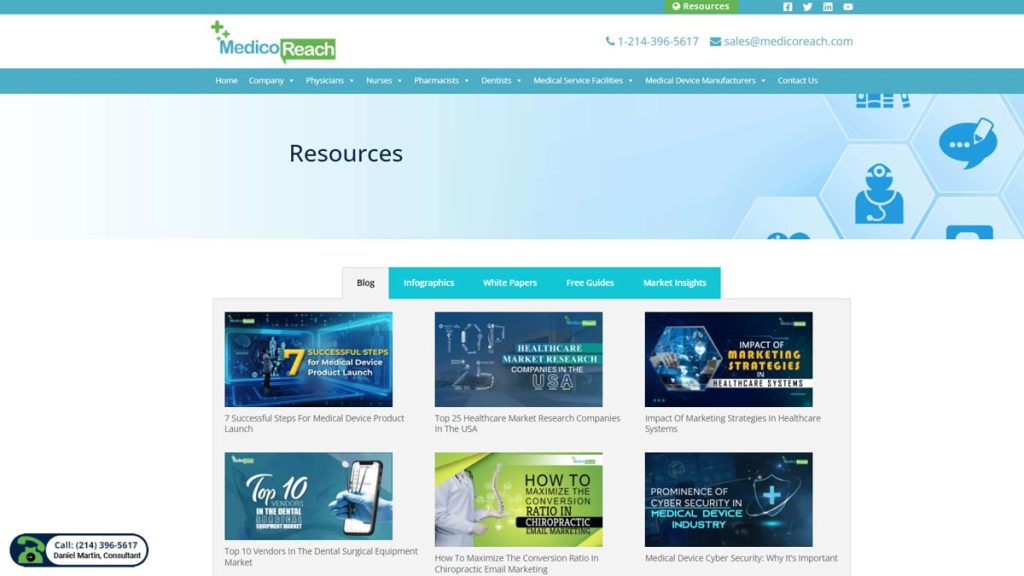 Once your website is up, you need to start working on blogs. Blogs are a goldmine for SEO, and you should take advantage of their power. Market yourself through your blogs by answering and solving some of the top issues or shortcomings in your industry. Although this might seem futile at first, publishing high-quality blogs is a great way to attract web traffic. Solve business problems for your potential clients and put out content that search engines would want to deliver frequently.
3. Make Education Media Opportunities Available To Your Users
There might be a lot of questions on your mind. What are educational media opportunities? What can you educate your audience about? Who has the time? Well, they do, and this is important.
This is a great way to interact with your target audience since you are providing them with important insights on how you can solve their specific pain points.
And, you are doing so via channels they find engaging, including:
Google chats
Youtube videos
Facebook live sessions
Webinars
Podcasts
Media is easy to consume, and you need to take advantage of it. Although all businesses use media channels, how you use them matters.
4. Focus On Advertising: Both Online And Offline
Your advertising strategy has to be spot-on if you want to hit all your marketing targets. You must drive traffic to your website first to usher in new clients. There are plenty of ways to do it, such as using Google Adwords, Facebook ads, youtube advertising, etc.
Email Marketing, though it may seem old-fashioned, is the ultimate tool to convince your audience that you have a comprehensive understanding of your niche and grab their attention. Who says no to a well-crafted email? If the subject line alone is captivating enough for them to click through your email, that's half the marketing success.
And it's not just about the opening phrase of your message. It's everything you curate, including your email signature, which matters! Besides, email marketing comes second in line to face-to-face meetings for building a personalized approach. But how do you do it? Even sending cold emails requires an accurate email address of your potential clients; that's where a strategically compiled, target-specific email database comes into play. You can purchase a pre-packaged list of prospective email and mailing contacts to kickstart your marketing ventures.
Furthermore, you must also keep in mind that not all audiences will have access to online information. For these masses, use intelligent offline advertising practices as well, such as:
Newspaper ads
Flyers
Newsletters
Business cards
Billboards
Efficient word-of-mouth marketing, etc.
5. Getting Some References Is Always Going To Help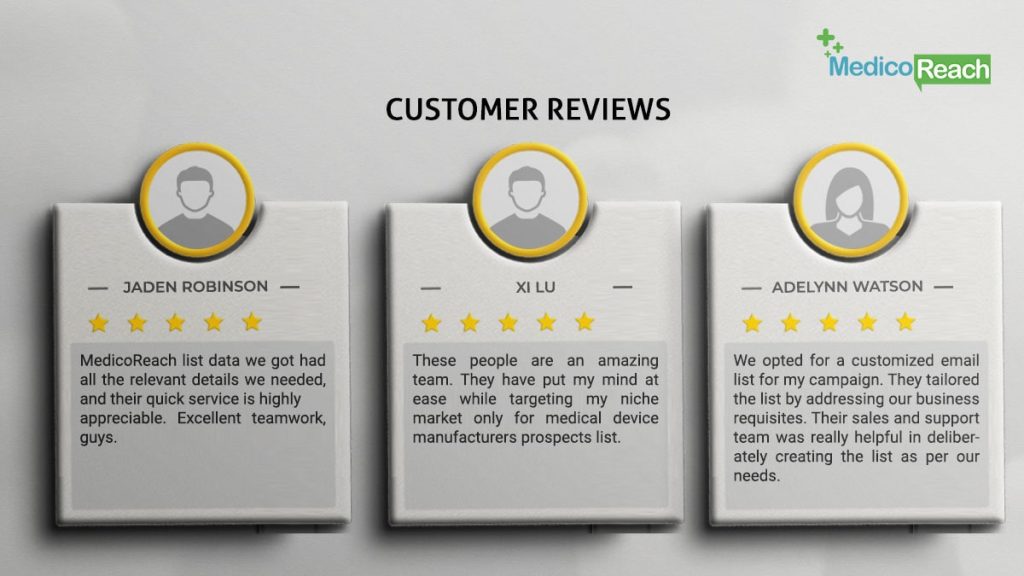 Let's start this one with an example. Let's say you head to an e-commerce portal like Amazon.  Don't you always check the reviews before buying the product? Well, you need reviews for your services as well!  Companies will go through references and testimonials when they plan on hiring someone. So, make sure you ask your clients to give you a written review if they are satisfied with the work. If you manage to convince them for a video form, nothing like it!
6. Niche Down
Although this point is quite obvious, it cannot be stressed enough. There is a boundless sea of virtual assistants looking for work out there? What sets you apart? Why should companies hire you?
For instance, if your niche is medical textiles, then that is what you must solely focus on. High-quality and durable medical textiles should be at the center of all your marketing efforts and nothing else.
Furthermore, you also need to establish your niche work-wise. Are you good at administrative tasks? Or maybe you wish to offer medical assistance?. Understand what you are an expert at and niche down.
7. Tidy Up Your Social Media Profiles
Once you niche down, cleaning up your social media profiles is next. Again, you need to strip out everything else and lay primary focus on your niche and skillset. You can start with LinkedIn, follow various online tutorials, and optimize your page to garner maximum attention.
Also, don't forget to keep your profile open to work! You need to do the same with all other social media profiles to increase engagement. Social media marketing tips may help you get more engagement and interactions on various social networking sites.
8. Get In Touch With Other Virtual Assistants
Take a healthy approach towards other virtual assistants. Instead of considering them a competition, you should get in touch with them and broaden your network. This is always helpful in finding new work.
Wrapping Up
So there you have it, everything you need to know about marketing your virtual assistant business. With the number of virtual assistants out there, the going can get quite tough. However, you can leverage the above marketing tips to emerge at the top of the pile. Happy marketing!