Sep 08, 2020
Posted By: admin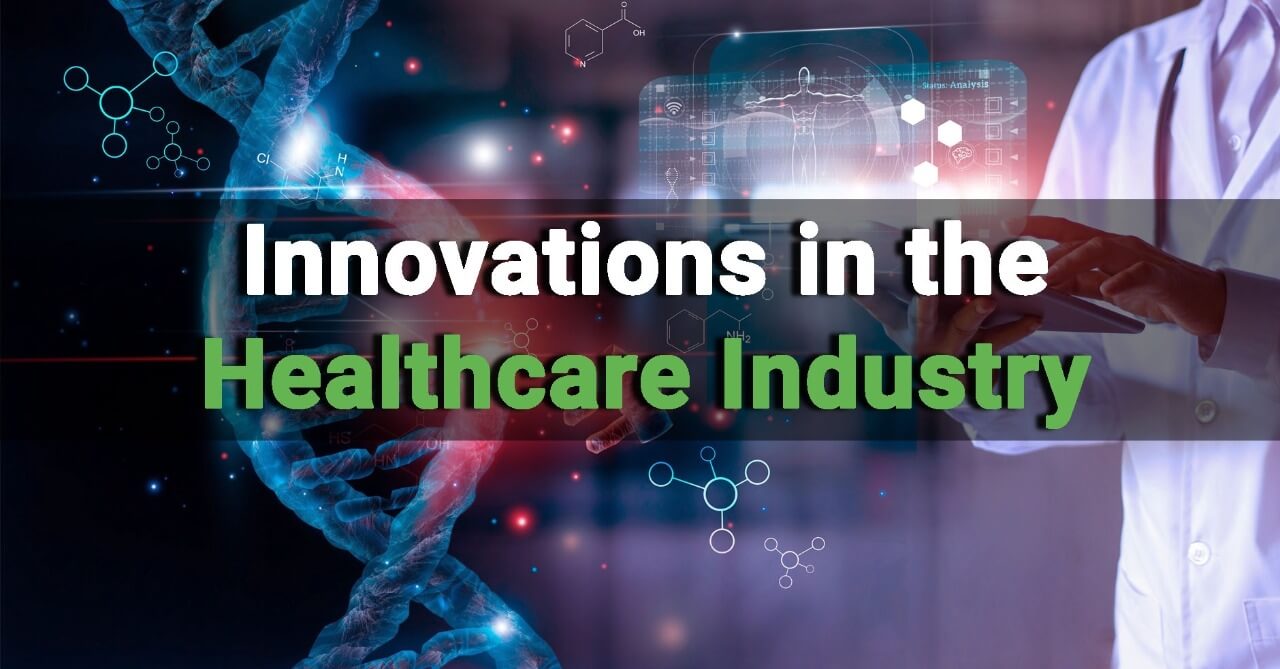 Innovation is the spine of any industry! Yes, as an entrepreneur, it becomes so essential to keep looking for innovations that add newness as well as value to the brand. Healthcare ventures are no different as they, too, need to keep up with the latest trends, advancements, and technologies. Innovation works on the opposite meaning of traditional, which goes on for years without a change. To ensure your audience is contended, engaged, and keen to be with your company, innovation will be needed. However, it is simpler said than done as communicating over the big data will prospect is much easy than coming up with innovative ideas that change the dynamics for good!
The recent technological advancements made in the healthcare industry are not only beneficial to the workspaces and employees, but also the customers and overall medical sector. They are working towards the overall welfare of the healthcare industry. These latest innovations have our health and fitness tracked at every moment with the help of smart devices. These smart devices not only record your body functioning but also store their information for a long time. These devices can be easily connected with the apps that are downloaded on your phone. And the job is done! Now you can keep track of your day to day health performance, exercise, calorie intake, pulse rate, heart rate, and much more. These smart devices are like smart wearable, which can be worn around your wrist (smartwatches). They determine the changes or irregularities in the pattern of your body and identify any alarming issue if it persists. Even the top healthcare professionals all across the world recommend the use of it.
Any kind of advancement or innovation in technology for any industry denotes convenient communication, better data storage, more comfortable data transfer, smooth business functioning, flexible employee working, and much more. The innovation is made to better the current scenario and make a progressive future. Let us look into the innovations made in the healthcare industry and how it has added value to the system.
EHRs:
Electronic Health Records (EHRs) are one of the topmost innovations of the healthcare industry. The constant plight to manage the big data and paperwork needed some quick solution. EHR has been helpful in doing that. With the help of this advancement, devices can have up-to-date details of patients from the time he or she first came. The patient data is always changing based on body performance. Therefore it becomes tricky to manage the thick pile of files. EHR manages a load of files under a well-organized and structured format of devices. Imagine if you could grasp the patient history, current ailment, and other related matters all in one click. This advancement offers the convenience of managing the patient records as well as employee records.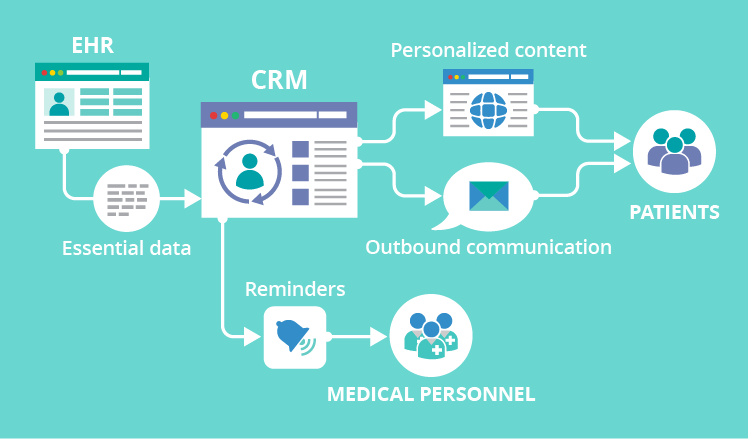 Image Source: Scnsoft.com
EHRs are making communication simple between the client and service providers. The healthcare professionals acknowledge the ease that EHRs brings as it has helped them expand their client base and provide better quality services.
Telehealth and Remote Care:
Another great innovation is remote care. For people in remote areas, visiting healthcare centers was a task. Remote patient care has made the job easy by providing telehealth services. You can communicate with the professionals at your convenience through video conferencing technology. This wearable technology also contributes to making the experience more authentic and accurate. By analyzing the symptoms in the patient, physicians can diagnose the prevailing issue from miles away.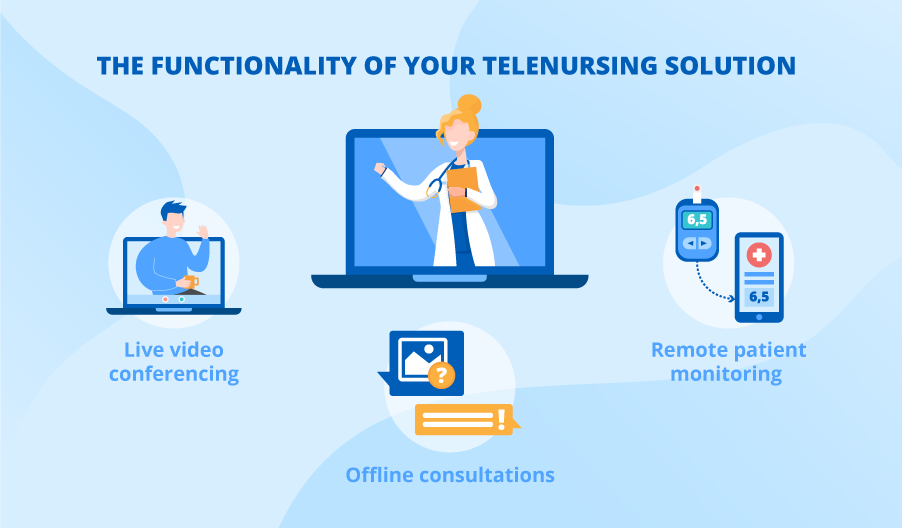 Image Source: Scnsoft.com
Through constant communication, tracking health through wearables, and considering the chain of ailments, a healthcare professional can provide services as outstanding as he or she provides with the work station. This way, physicians can expand their scope and serve more people at many affordable prices. The remote care concept saves finances for the doctors as well as patients by reducing hospital visits and freeing rooms for the ones with emergency needs.
LASIK:
The innovation of laser technology has made physicians' job easy and budget-friendly for patients to reduce their dependency on contact lenses and eyeglasses. Permanent vision correction makes the overall customer experience more satisfying. It is a process that technology helps in cutting costs and making the healthcare experience more significant.
Retail Clinics:
This is one convenience centric innovation as these retail clinics are set up in retail stores, pharmacies, or even supermarkets like CVS store. Retail clinics are a new concept that aims to provide convenient services along with quality care to the customers. The services are generally based on a minor illness such as cold and flu, minor sprains, burns, allergies, and more. To make this innovation successful, EHRs have provided generous contributions.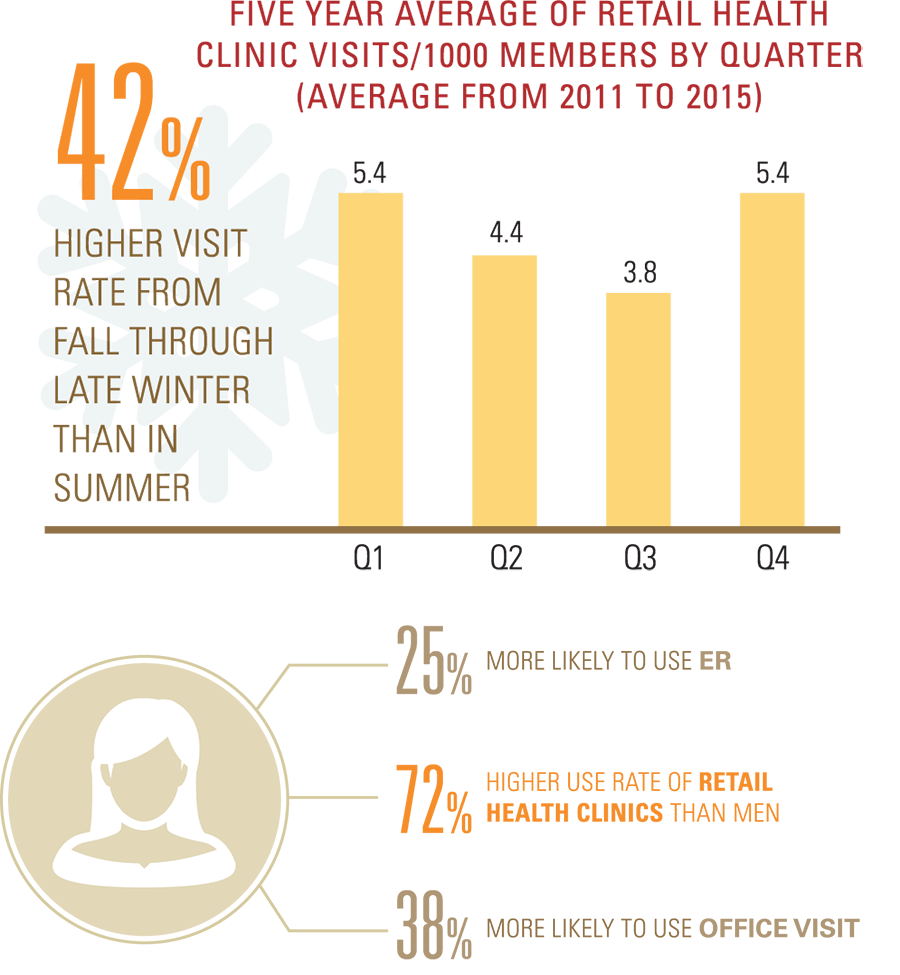 Image Source: bcbs.com
Just like remote care, retail clinics are also aimed at minimalizing hospital visits for minor issues. The ones with urgent needs can make the use of hospitals more. Lesser hospital trips mean lesser workload for employees and healthcare professionals. This will directly improve service quality and make the environment healthier and productive. The healthcare professionals will no longer need to cater to all patients in dire need to retain them. Instead, they can first treat the ones with emergency requirements. Retail clinics are more approachable for patients as they have massive accessibility, cost-effective, convenient, and quality-based services.
Augmented Reality:
AR or Augmented Reality is one of the emerging trends that has complemented the medical industry in unimaginable ways. From supporting surgeons' procedure to offering day-to-day work relief, augmented reality has done all. It has benefited various industries like education, gaming, and retails, and more. However, the healthcare industry has experienced greater significance with its innovation.
With the help of augmented reality, the practitioners and trainees can perform effective procedures on a 3D display of the human body. This is great for trainees specifically, due to the virtual 3D portrayal of a human body.
Concluding Note:
Healthcare industry is always seeking ways to make it is functioning smooth and productive. Therefore, innovations like these have received a warm welcome from the medical industry. We cannot say it has changed the healthcare sector entirely, but it has definitely brought a significant addition. The constant pressure to provide quality services to patients is well dealt through these advancements and has also left time for motivation, productivity, and skills to be grasped better for professionals too.