Sep 21, 2017
Posted By: admin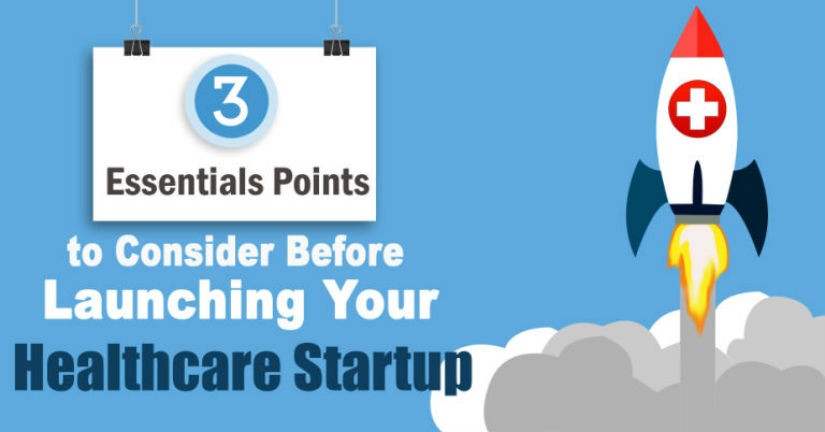 Latest advancements and the technological uprising have made the healthcare industry a lucrative platform for new businesses. With its growing demand for medical products and services, entrepreneurs are inclining more towards this sector to explore the plethora of opportunities to lay the foundation of their startups.
Though the competitive landscape in the healthcare industry is intense, the return of investment is far better than any other industry as healthcare services are always in need so no matter how many companies are selling the same product, each one gets their deserving share of the market to excel.
The journey for an innovative healthcare startup may be tough, but if properly planned and executed then the market can turn out to be highly fertile for an uprising business. The entrepreneur is mostly concerned with the fund arrangement and client understanding than anything else. But, remember that unlike any other industry, the healthcare industry is much more regulated and sensitive. Hence, while planning to initiate the entire startup process, certain key points should be kept in mind before getting into the business.
Here is the checklist of valuable aspects that needs your attention if you are soon going to start your healthcare startup.
Being HIPAA compliant is a must and serious affair
When you are going to deal with patient data, then adhering to privacy regulations is unavoidable. To safeguard medical information from security threats and data breaches, the Health Insurance Portability and Accountability Act (HIPAA) has set certain compliance, and regulatory standards that companies dealing with protected health information (PHI) has to follow, ensuring that all the necessary network, physical and process security measures are in place.
Compared to other industries, the healthcare industry has some strict rules for healthcare providers that they need to follow or else end up being penalized with heavy fines or consequences. If you are going to start your journey in the healthcare industry, the first and foremost thing to confirm is whether your business model is HIPAA-ready or not.
Work with competitors, not against them
In the initial years, your healthcare startup is a fledgling one. For gaining a strong foothold in the market, your business would require time and efficient management skills. Before stepping into the healthcare industry, doing intensive research on 'who the key players are' in the field is necessary for you to understand your competitors better and work on how you can be one step ahead of them. But adopting aggressive approach right from the beginning is not at all a good idea.
Healthcare industry is expanding, and so the competition is also growing. Rather than challenging the already established healthcare organizations, your healthcare startup should intend to work with the corporate and government big guys across the healthcare landscape and try to learn from them to strengthen the existence of your business.
Remember, the healthcare market is not a war field that you will start firing at your competition right from the beginning. Take time to settle down, know the market and partner with the big players to establish your market presence.
Don't forget to plan your digital presence
Digitalization has transformed the way businesses are done today. Healthcare industry though has been slow in adopting latest digital technologies to market medical products and services but in a very short span of time has shown a positive inclination towards turning digital in almost every activity to offer faster and improved care services to the growing population.
Today, most of the healthcare providers are shifting their business from offline to online for expanding their market reach and customer base. The use of Electronic Health Record systems to store and maintain patient data, the introduction of digital prescriptions, ease of booking an appointment with the doctor online, checking the review of multiple healthcare practices in a single platform and much more are the positive contributions of digitalization to the medical industry at large.
Hence, to survive in this digitally advanced age, make sure that your startup's online presence is note-worthy to keep your customers engaged with your brand. Having a website and creating profiles across various social channels is essential for brand awareness and making your business accessible to your targeted prospects online.