May 02, 2017
Posted By: admin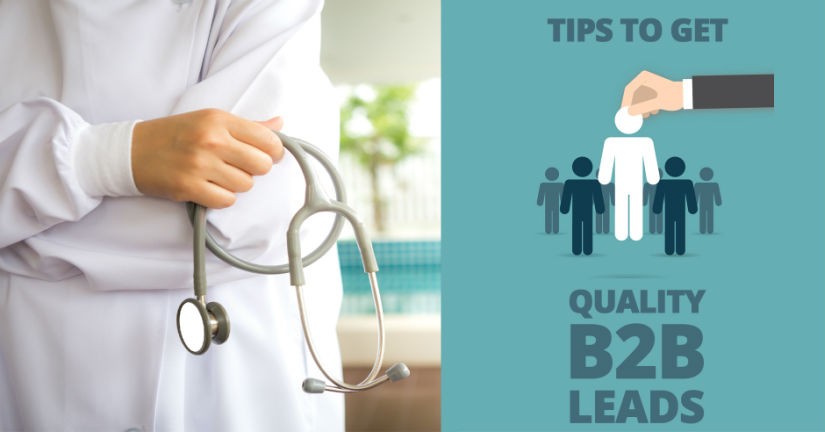 The way to a successful business depends on the generation of quality leads that can be converted into sales. Even for the businesses operating in the healthcare industry, the scenario remains the same and challenging. As the number of patient increases, the demand for quality healthcare services and treatments is bound to rise. And, with each new business entering the medical product and services market to meet the need, the competition gets tougher for the others.
In order to boost your revenue earning, getting sales leads is indeed crucial and to do so, you need to have an effective and powerful lead generation strategy that can attract your targeted audience create brand awareness, build a trust relationship and as a whole identify new opportunities that can fetch profitable leads.
Here are five valuable ways following which generating healthcare leads will become an easy affair for all the marketers out there struggling to generate actionable leads.
Make Use of the LinkedIn Contacts to Connect
Being a business-oriented social networking site, LinkedIn expands your reach in the healthcare industry and helps in establishing connections that can give business. Hence, when people follow you or try to connect with you on LinkedIn, make most of the opportunity to know more about the person you are connecting with and address their interest accordingly.
Start segmenting your LinkedIn contacts by demographics such as job title, geography and so on. Based on this grouping, target your audience and get maximum success ratio. For instance, if you are contacting a nurse, you can craft emails and collaterals promoting medical products and equipment, educational information via magazine, email campaigns or newsletter.
Add Back Links
Sharing content with links that leads your prospects to your website always works in your favor. If you are finding it difficult to generate leads, then go with adding back links to your healthcare email marketing campaigns. If you are a healthcare organization planning to market your medical products and services to doctors or physicians, nurses, hospitals, public health departments and diagnostic centers then reaching out to them through email campaigns is the most effective way. By adding backlinks in the email that directs viewers to your website, you can trigger web traffic which in turn can increase your chances of getting more leads.
Giveaways Work
To get leads that can boost your ROI, you need to give attractive offers or free gifts to people that can encourage them to subscribe to your healthcare email newsletter. For example, if you want to get physicians as your subscribers, you need to offer them some customized informative document on latest medicinal discoveries, technological innovation in the medical industry and more and in the process try promoting the related products and services your brand sells. Identify your targeted audience and approach them with personalized giveaways to capture leads.
Insert Popup Opt-in Box
The success of your healthcare marketing efforts highly depends on how well you understand your customers because your campaigns will reflect that knowledge and contribute in making it relevant to the targeted audience. By adding popup opt-in box requesting email id's on selected webpages or educative content like a whitepaper or ebook, you can get easy access to customer inboxes that can later be used to generate leads.
Create Urgency with Promotional Campaigns
One of easiest ways of getting leads is creating urgency among customers about a product or service purchase. For instance, if you are targeting a cardiologist then planning a time-bound campaign offering special offer on purchase of bypass surgery equipment on World Heart Day will help in creating urgency on the part of the prospect in grabbing the deal fast.
In addition to these above mentioned tips, you need to have an efficient lead generating strategy to get better results with your healthcare marketing campaigns.